Certificate in Coming to Peace Facilitation
Certificate in Coming to Peace Facilitation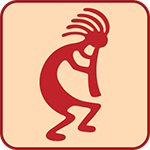 Certificate in Coming to Peace Facilitation

Coming to Peace is an integrative conflict resolution method that offers facilitators a productive way to identify interpersonal friction whether in a personal or professional setting. The Certificate in Coming to Peace Facilitation offers in-depth training in this highly effective mediation method that is used in Depth Hypnosis to resolve conflict in family, community, and organizational settings. This comprehensive training provides therapists, counselors, coaches, and human resource professionals with rich resources for dealing with conflict on a variety of levels. It offers productive ways to identify and resolve the interpersonal friction that can derail relationships and slow organizational progress. The Coming to Peace methodology offers a structure where participants can voice and resolve grievances in an honest and productive manner, helping individuals and organizations connect people, build trust, and increase communication, transparency, and efficiency.
Requirements:
• One-time certificate fee of $40
Attendance at all class meetings of the following courses:
• Coming to Peace: Conflict Resolution Techniques
• Coming to Peace: The Inner Self
• The Shamanic Journey
• Depth Hypnosis Foundation Course
• Advanced Depth Hypnosis
• The Path of Service
The Association of Depth Hypnosis Practitioners (ADHP) is the certifying body for the method of Coming to Peace. To learn more about the ADHP, please visit the Association of Depth Hypnosis Practitioners website.