Coming to Peace Facilitator Certification
Coming to Peace Facilitator Certification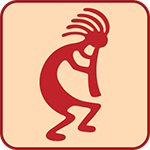 Coming to Peace is a unique and highly effective integrative conflict resolution method that offers facilitators a productive way to identify and resolve the interpersonal friction that can arise in families, groups, and organizations. It draws from indigenous practices of conflict resolution, Buddhist philosophy, and Depth Hypnosis, a contemporary therapeutic modality developed by Isa Gucciardi, Ph.D.
Based on techniques found in Isa Gucciardi's book, Coming to Peace: Resolving Conflict within Ourselves and Others, this facilitator training provides productive ways of identifying and resolving the discord that can derail relationships and slow organizational progress. It teaches facilitators how to provide a structure where participants can voice and work through grievances in an honest and productive manner, helping individuals and organizations connect people, build trust, and increase communication, transparency, and efficiency.
There are two levels of Certification in Coming to Peace Facilitation. Both certificates can be earned entirely online!
The Association of Depth Hypnosis Practitioners (ADHP) is the certifying body for the method of Coming to Peace. To learn more about the ADHP, please visit the Association of Depth Hypnosis Practitioners website.
Coming to Peace Facilitation Certificate: Level 1
This program gives you the tools needed to take your communication and problem-solving skills to a new level. You will learn methods for creating a safe space for participants, helping participants maintain respectful dialogue, navigating conflict within a group, and managing group dynamics. You will also learn methods for getting to the core of conflict in a direct manner, and ways of helping participants reach resolution.
Prerequisites:
• The Inner Teacher or The Shamanic Journey
• Coming to Peace: Tools and Resources or Depth Hypnosis Foundation Course
• Coming to Peace: Conflict Resolution Techniques
Coming to Peace Facilitation Certificate: Level 2
This comprehensive training provides rich resources for dealing with conflict on multiple levels. With the unique methods of Depth Hypnosis and Inner Coming to Peace, this training will deepen and expand on what was learned in the Level 1 training. You will explore how inner conflict drives external conflict and learn ways of identifying and working with internal conflict when it is projected into group dynamics. You will also learn methods for addressing inner conflict effectively and helping participants understand and resolve that conflict and the disharmony it produces. This training brings you into the heart of conflict and provides you with the tools necessary to support and manage the resolution of disputes, helping people find peace from conflict within themselves and with others.
Prerequisites:
• The Inner Teacher or The Shamanic Journey
• Depth Hypnosis Foundation Course
• Coming to Peace: Conflict Resolution Techniques

• Coming to Peace: The Inner Self
• Advanced Depth Hypnosis

• The Path of Service