Distance Learning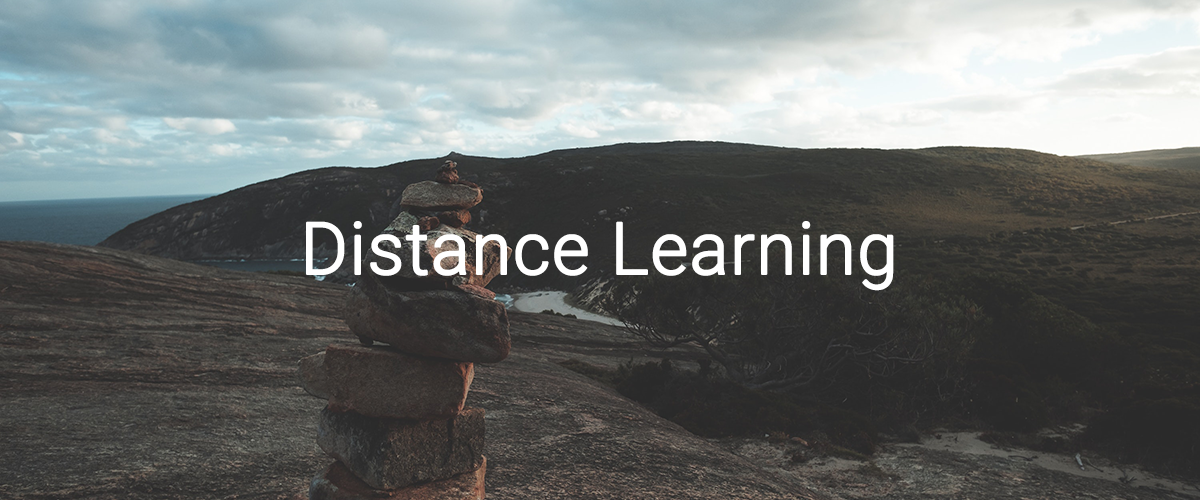 Distance Learning
Our Distance Learning program is a gateway for students who are interested in Sacred Stream workshops, but are unable to attend our in-person classes. It is also helpful for people who simply prefer to study from the comfort of home. Classes are offered at convenient times for people in the US, Europe, and other countries, and provide the same high quality of teaching as our in-person workshops. Please visit our calendar for a complete list of upcoming courses. We also offer a series of downloadable classes and lectures that you can find in our store.
We offer two formats for our Distance Learning courses:
Distance Learning Live Stream
In this format, classes are taught live via video conference, and students join at a set time to participate. For students who need to miss a class meeting, it is usually possible to watch the video of the class at another time. (Please check with the administrator to confirm video availability.)
Distance Learning Hybrid
In this format, classes are taught as a combination of pre-recorded video lectures and live video conference class meetings. (The number of class meetings varies depending on the class.) The meetings are strategically offered at two different times in order to accommodate every time zone. Students choose which class series they would like to join based on the time that works best for their time zone. Videos have limited availability.
Please note: Some classes required for the Certificate Programs may be audited online. However, several courses must be attended live and in their entirety. Credit for classes that can be audited will be granted upon review and approval of the homework required for auditing the program. Please contact us at info@sacredstream.org if you have questions about auditing.
The Introduction to Shamanism class was really great! In a brief period of time it covered really relevant and critical points on the subject matter. Rather than being just introductory to other courses this actually educated me greatly in and of itself.
Amy J.
"People learn best when they feel that they are genuinely cared for, so thank you for communicating this over the Zoom format."
Liz G.
"I adore the live classes because being in the presence of Isa as a teacher is so initiatory. She holds and channels a strong and beautiful energy current."
Willow C.
Upcoming Distance Learning Workshops:
Event
Date/Time
The Shamanic Journey (In Person and Live Stream)
Distance Learning, Berkeley , California


Sat, September 30, 2023 - Sun, October 1, 2023
10:00 am - 4:00 pm


Next Steps in Depth Hypnosis (Live Stream)
Distance Learning, Berkeley , California


Sat, September 30, 2023
12:00 pm - 5:00 pm


Circles for the Earth (Live Stream)
Live Stream, Tune in from Anywhere, Worldwide


Sun, October 1, 2023
5:00 pm - 6:00 pm


Depth Hypnosis Supervisory (Live Stream)
Live Stream, Tune in from Anywhere, Worldwide


Tue, October 3, 2023
5:00 pm - 6:30 pm


Sacred Stream Open House (Live Stream)
Distance Learning, Berkeley , California


Sat, October 7, 2023
11:30 am - 12:00 pm


Depth Hypnosis Supervised Practice (Live Stream)
Distance Learning, Berkeley , California


Thu, October 12, 2023 - Thu, November 2, 2023
Days and Times May Vary


Power Retrieval & the Middle World (In Person and Live Stream)
Distance Learning, Berkeley , California


Sat, October 14, 2023 - Sun, October 15, 2023
9:00 am - 1:30 pm


Spiritual Direction (Live Stream)
Distance Learning, Berkeley , California


Mon, October 23, 2023 - Mon, November 13, 2023
Days and Times May Vary


Soul Retrieval & the Guiding of Souls (In Person and Live Stream)
Distance Learning, Berkeley , California


Sat, October 28, 2023 - Sun, October 29, 2023
9:00 am - 1:30 pm


Circles for the Earth (Live Stream)
Live Stream, Tune in from Anywhere, Worldwide


Sun, November 5, 2023
5:00 pm - 6:00 pm


UCSF Presents: Learning from Dying: Geshe Pema Dorjee in conversation with David Bullard, PhD
Distance Learning, Berkeley , California


Mon, November 6, 2023
9:00 am - 10:00 am


The Shamanic Journey (Hybrid)
Distance Learning, Berkeley , California


Fri, November 10, 2023 - Sun, December 3, 2023
Days and Times May Vary


Coming to Peace: The Inner Self (Hybrid)
Distance Learning, Berkeley , California


Sat, November 11, 2023 - Sat, December 2, 2023
Days and Times May Vary


Worlds Beyond Death (In Person and Live Stream)
Distance Learning, Berkeley , California


Sat, November 18, 2023 - Thu, November 30, 2023
Days and Times May Vary


Working with the Weather Spirits and the Elements (Hybrid)
Distance Learning, Berkeley , California


Sat, December 2, 2023
1:00 pm - 4:00 pm


Next Steps in Soul Retrieval (Live Stream)
Distance Learning, Berkeley , California


Sun, December 3, 2023
12:30 pm - 5:30 pm


Circles for the Earth (Live Stream)
Distance Learning, Berkeley , California


Sun, December 3, 2023
5:00 pm - 6:00 pm


Depth Hypnosis Supervisory (Live Stream)
Live Stream, Tune in from Anywhere, Worldwide


Mon, December 4, 2023
5:00 pm - 6:30 pm


Year End Meditation with Isa Gucciardi (Live Stream & In Person)
San Francisco Dharma Collective, San Francisco, CA


Sat, December 16, 2023
10:00 am - 1:00 pm


Circles for the Earth (Live Stream)
Live Stream, Tune in from Anywhere, Worldwide


Sun, January 7, 2024
5:00 pm - 6:00 pm


Fundamentals of Integrated Energy Medicine (Hybrid)
Distance Learning, Berkeley , California


Sat, January 13, 2024
9:00 am - 10:15 am


Plant Medicine: Preparing and Integrating the Experience (Hybrid)
Distance Learning, Berkeley , California


Sat, January 13, 2024
11:00 am - 12:30 pm


Next Steps in the Guiding of Souls (Live Stream)
Distance Learning, Berkeley , California


Sun, January 14, 2024
12:00 pm - 5:00 pm


Introduction to Shamanism (Live Stream)
Distance Learning, Berkeley , California


Tue, January 16, 2024
5:00 pm - 6:30 pm


Sacred Stream Open House (Live Stream)
Distance Learning, Berkeley , California


Wed, January 17, 2024
5:30 pm - 6:00 pm


Advanced Depth Hypnosis (Hybrid)
Distance Learning, Berkeley , California


Thu, January 18, 2024 - Sat, January 20, 2024
9:00 am - 3:00 pm


Depth Hypnosis Practitioner Annual Meeting and Minister Ordination (Live Stream & In Person)
Sacred Stream Center, Berkeley, CA


Sun, January 21, 2024
10:00 am - 1:00 pm


The Shamanic Journey (In Person and Live Stream)
Sacred Stream Center, Berkeley, CA


Sat, January 27, 2024 - Sun, January 28, 2024
10:00 am - 4:00 pm


Introduction to Depth Hypnosis (Live Stream)
Distance Learning, Berkeley , California


Thu, February 1, 2024
5:00 pm - 6:30 pm


Coming to Peace: Tools & Resources
Distance Learning, Berkeley , California


Sat, February 3, 2024
9:00 am - 12:00 pm


Circles for the Earth (Live Stream)
Live Stream, Tune in from Anywhere, Worldwide


Sun, February 4, 2024
5:00 pm - 6:00 pm


Advanced Training in Plant Medicine (Live Stream)
Distance Learning, Berkeley , California


Tue, February 6, 2024 - Tue, March 19, 2024
Days and Times May Vary


Sacred Stream Open House (Live Stream)
Distance Learning, Berkeley , California


Wed, February 7, 2024
5:30 pm - 6:00 pm


Working with Dreams (Hybrid)
Distance Learning, Berkeley , California


Sat, February 10, 2024
9:00 am - 10:30 am


Applied Buddhist Psychology 2: The Enlightened Mind (Hybrid)
Distance Learning, Berkeley , California


Mon, February 12, 2024 - Mon, February 26, 2024
Days and Times May Vary


Integrated Energy Medicine Immersion (In Person & Live Stream)
Distance Learning, Berkeley , California


Sat, February 17, 2024 - Sun, February 18, 2024
9:00 am - 3:00 pm


Coming to Peace: Conflict Resolution Techniques (Hybrid)
Distance Learning, Berkeley , California


Sat, February 24, 2024 - Sun, February 25, 2024
9:00 am - 1:00 pm


Depth Hypnosis Foundation Course (Live Stream)
Distance Learning, Berkeley , California


Thu, February 29, 2024 - Sun, March 17, 2024
Days and Times May Vary


Circles for the Earth (Live Stream)
Live Stream, Tune in from Anywhere, Worldwide


Sun, March 3, 2024
5:00 pm - 6:00 pm


Sacred Stream Open House (Live Stream)
Distance Learning, Berkeley , California


Sat, March 9, 2024
9:30 am - 10:00 am


The Shamanic Journey (Hybrid)
Distance Learning, Berkeley , California


Fri, March 22, 2024 - Fri, April 5, 2024
Days and Times May Vary


Relationship and Power (Hybrid)
Distance Learning, Berkeley , California


Sat, March 23, 2024 - Sat, April 6, 2024
Days and Times May Vary


Facilitator Training: Circles for Girls (Live Stream)
Distance Learning, Berkeley , California


Tue, March 26, 2024 - Tue, April 23, 2024
Days and Times May Vary


The Path of Service (Hybrid)
Distance Learning, Berkeley , California


Wed, April 3, 2024 - Wed, May 1, 2024
Days and Times May Vary


The Creative Portal (Hybrid)
Distance Learning, Berkeley , California


Sat, April 6, 2024
11:30 am - 1:00 pm


Circle of Shamanic Practitioners Annual Meeting (Live Stream & In-Person)
Sacred Stream Center, Berkeley, CA


Sun, April 7, 2024
10:00 am - 12:00 pm


Next Steps in the Shamanic Journey (Live Stream)
Distance Learning, Berkeley , California


Sun, April 7, 2024
12:00 pm - 5:00 pm


Circles for the Earth (Live Stream)
Live Stream, Tune in from Anywhere, Worldwide


Sun, April 7, 2024
5:00 pm - 6:00 pm


Power Retrieval & the Middle World (In Person and Live Stream)
Sacred Stream Center, Berkeley, CA


Sat, April 13, 2024 - Sun, April 14, 2024
2:00 pm - 6:30 pm


Soul Retrieval & the Guiding of Souls (In Person and Live Stream)
Sacred Stream Center, Berkeley, CA


Sat, April 27, 2024 - Sun, April 28, 2024
2:00 pm - 6:30 pm


Circles for the Earth (Live Stream)
Live Stream, Tune in from Anywhere, Worldwide


Sun, May 5, 2024
5:00 pm - 6:00 pm


Advanced Buddhist Practice Instruction (Live Stream)
Distance Learning, Berkeley , California


Tue, May 21, 2024 - Tue, October 22, 2024
Days and Times May Vary


Next Steps in Soul Retrieval (Hybrid)
Distance Learning, Berkeley , California


Sat, May 25, 2024
9:00 am - 11:30 am


Integrated Energy Medicine Immersion Tutorial
Distance Learning, Berkeley , California


Sat, May 25, 2024
12:30 pm - 4:30 pm


Advanced Integrated Energy Medicine (Live Stream)
Distance Learning, Berkeley , California


Fri, May 31, 2024 - Sun, June 2, 2024
9:00 am - 3:00 pm


Circles for the Earth (Live Stream)
Live Stream, Tune in from Anywhere, Worldwide


Sun, June 2, 2024
5:00 pm - 6:00 pm


The Shamanic Journey (In Person and Live Stream)
Distance Learning, Berkeley , California


Sat, June 8, 2024 - Sun, June 9, 2024
10:00 am - 4:00 pm


Next Steps in the Guiding of Souls (Hybrid)
Distance Learning, Berkeley , California


Sat, June 8, 2024
12:00 pm - 2:30 pm


Advanced Insight Inquiry (Live Stream)
Distance Learning, Berkeley , California


Mon, June 10, 2024 - Mon, June 24, 2024
Days and Times May Vary


Initiations of the Sacred Feminine (Hybrid)
Distance Learning, Berkeley , California


Sat, June 15, 2024 - Sat, June 29, 2024
Days and Times May Vary


Psychology of the Bodhisattva (Hybrid)
Distance Learning, Berkeley , California


Sat, June 15, 2024 - Sat, June 29, 2024
Days and Times May Vary


Advanced Applied Shamanism Retreat (Live Stream and In-Person)
Distance Learning, Berkeley , California


Thu, July 11, 2024 - Sun, September 1, 2024
Days and Times May Vary


Plant Medicine: Preparing and Integrating the Experience (Hybrid)
Distance Learning, Berkeley , California


Fri, July 26, 2024
5:00 pm - 6:30 pm


Working with Dreams (Hybrid)
Distance Learning, Berkeley , California


Sat, July 27, 2024
9:00 am - 10:30 am


Fundamentals of Integrated Energy Medicine (Hybrid)
Distance Learning, Berkeley , California


Sat, July 27, 2024
11:00 am - 12:15 pm


Next Steps in the Shamanic Journey (Live Stream)
Distance Learning, Berkeley , California


Sun, July 28, 2024
9:00 am - 2:00 pm


Depth Hypnosis Foundation Course (Live Stream)
Distance Learning, Berkeley , California


Thu, August 1, 2024 - Sun, August 18, 2024
Days and Times May Vary


Circles for the Earth (Live Stream)
Live Stream, Tune in from Anywhere, Worldwide


Sun, August 4, 2024
5:00 pm - 6:00 pm


Circles for the Earth (Live Stream)
Live Stream, Tune in from Anywhere, Worldwide


Sun, September 1, 2024
5:00 pm - 6:00 pm


Applied Shamanic Counseling (Live Stream)
Distance Learning, Berkeley , California


Mon, September 9, 2024 - Mon, September 30, 2024
Days and Times May Vary


Relationship and Karma (Hybrid)
Distance Learning, Berkeley , California


Sat, September 14, 2024 - Sat, September 28, 2024
Days and Times May Vary


Spiritual Evolution and the Cycles of Time (Hybrid)
Distance Learning, Berkeley , California


Sat, September 14, 2024
11:30 am - 1:30 pm


Next Steps in Depth Hypnosis (Live Stream)
Distance Learning, Berkeley , California


Sun, September 15, 2024
12:00 pm - 5:00 pm


Applied Buddhist Psychology 1: Entering the Stream (Hybrid)
Distance Learning, Berkeley , California


Wed, September 18, 2024 - Wed, October 2, 2024
Days and Times May Vary


The Shamanic Journey (In Person and Live Stream)
Distance Learning, Berkeley , California


Sat, September 21, 2024 - Sun, September 22, 2024
10:00 am - 4:00 pm


Intention and Manifestation (Hybrid)
Distance Learning, Berkeley , California


Sat, September 28, 2024
11:30 am - 2:00 pm


Circles for the Earth (Live Stream)
Live Stream, Tune in from Anywhere, Worldwide


Sun, October 6, 2024
5:00 pm - 6:00 pm


Depth Hypnosis Supervised Practice (Live Stream)
Distance Learning, Berkeley , California


Wed, October 9, 2024 - Wed, October 30, 2024
Days and Times May Vary


Power Retrieval & the Middle World (In Person and Live Stream)
Distance Learning, Berkeley , California


Sat, October 12, 2024 - Sun, October 13, 2024
9:00 am - 1:30 pm


Soul Retrieval & the Guiding of Souls (In Person and Live Stream)
Distance Learning, Berkeley , California


Sat, October 26, 2024 - Sun, October 27, 2024
9:00 am - 1:30 pm


Spiritual Direction (Live Stream)
Distance Learning, Berkeley , California


Tue, October 29, 2024 - Tue, November 19, 2024
Days and Times May Vary


Circles for the Earth (Live Stream)
Live Stream, Tune in from Anywhere, Worldwide


Sun, November 3, 2024
5:00 pm - 6:00 pm


The Shamanic Journey (Hybrid)
Distance Learning, Berkeley , California


Fri, November 15, 2024 - Sat, December 7, 2024
Days and Times May Vary


Coming to Peace: The Inner Self (Hybrid)
Distance Learning, Berkeley , California


Sat, November 16, 2024 - Sat, December 7, 2024
Days and Times May Vary


Working with the Weather Spirits and the Elements (Hybrid)
Distance Learning, Berkeley , California


Sun, December 8, 2024
9:00 am - 12:00 pm


Next Steps in Soul Retrieval (Live Stream)
Distance Learning, Berkeley , California


Sun, December 8, 2024
12:30 pm - 5:30 pm