Podcast
Sacred Stream Radio Podcast
About
Laura Chandler hosts this monthly podcast series that features interviews with thought leaders, artists, healers, and other interesting humans. Subscribe to the Sacred Stream Radio Podcast on Spotify, Apple Podcasts, Google Play, Stitcher, or stream below. You can also watch the interviews on our YouTube channel.
---
A Note from Laura Chandler
I want to take a moment to thank all of our generous supporters and volunteers who help make the Sacred Stream Radio Podcast possible. I began this podcast as a labor of love and to share the stories of the remarkable, talented, famous and not-so-famous people I have the great privilege of meeting and engaging with as a result of my work in the world. These are people I am moved by and who inspire me and I hope that they move and inspire you, too.
---
Support the Podcast
If you find these episodes helpful, please consider making a contribution so that we can make more available. Any amount, no matter how small, goes a long way in helping us continue this very important work.
---
Be a Sponsor
You or your company can also sponsor one or more episodes of the Sacred Stream Radio Podcast. Email us at info@sacredstream.org to learn more about becoming a sponsor. Many thanks to our 2020 sponsors – Leadership Landing, Riverene, Ideas with Impact, and Charlotte von der Hude.
---
Latest Episode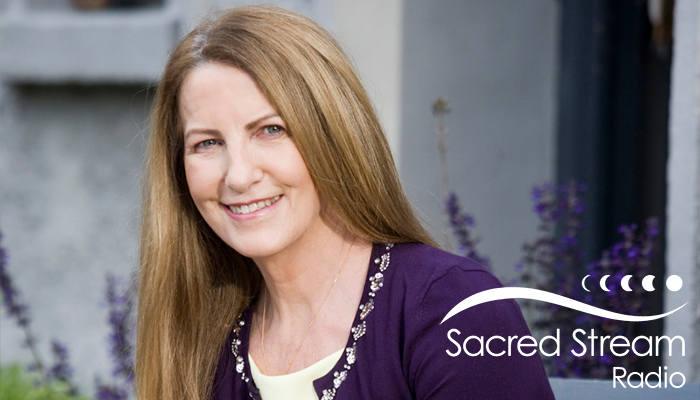 Podcast: Episode 92: Lorna Byrne: Angels in My Hair
November 3, 2022
On this episode, Laura Chandler talks with international bestselling author, activist, and spiritual teacher, Lorna Byrne. Lorna is the author of seven bestselling books, including Angels in My Hair: The True Story of a Modern-Day Mystic. She has been published in more than 50 countries and in 2019 she was named one of the 100 Most Spiritually Influential Living People in the World. Lorna is considered by many to be a modern-day mystic. She has been seeing angels and receiving their messages, many of them prophetic in nature, since she was a young child. Growing up she suffered from severe dyslexia and received only a primary school education. She had been told by the angels that she would write a book about them one day, but did not believe them. Then, in 2008, she published Angels in My Hair, which went on to sell millions of copies world-wide. It was the first time she had shared her experience of the angels and now she offers hope and inspiration to many people around the world. In this conversation, Laura and Lorna talk about her remarkable life, messages from the angels, and her thoughts on the future of humanity. To learn more about Lorna, visit lornabyrne.com.
LIKE WHAT YOU HEAR? SIGN UP FOR FREE UPDATES!
Featured Episodes
Bonus Episodes
Previous Episodes