Podcast
Sacred Stream Radio Podcast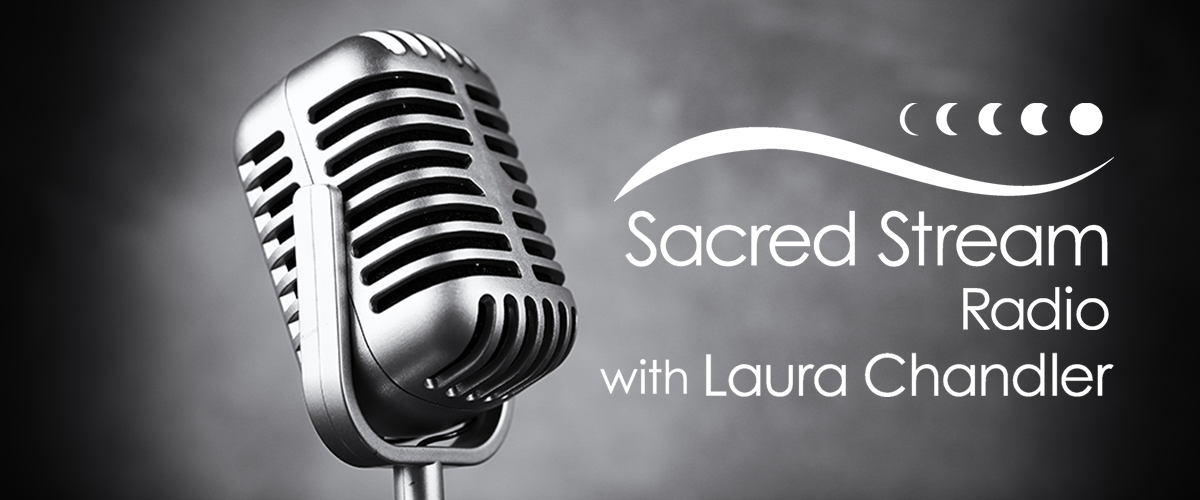 About
Laura Chandler hosts this monthly podcast series that features interviews with thought leaders, artists, healers, and other interesting humans. Subscribe to the Sacred Stream Radio Podcast on Spotify, Apple Podcasts, Google Play, Stitcher, or stream below. You can also watch the interviews on our YouTube channel.
---
A Note from Laura Chandler
I want to take a moment to thank all of our generous supporters and volunteers who help make the Sacred Stream Radio Podcast possible. I began this podcast as a labor of love and to share the stories of the remarkable, talented, famous and not-so-famous people I have the great privilege of meeting and engaging with as a result of my work in the world. These are people I am moved by and who inspire me and I hope that they move and inspire you, too.
---
Support the Podcast
If you find these episodes helpful, please consider making a contribution so that we can make more available. Any amount, no matter how small, goes a long way in helping us continue this very important work.
DONATE
---
Be a Sponsor
You or your company can also sponsor one or more episodes of the Sacred Stream Radio Podcast. Email us at info@sacredstream.org to learn more about becoming a sponsor. Many thanks to our 2020 sponsors – Leadership Landing, Riverene, Ideas with Impact, and Charlotte von der Hude.
---
Latest Episode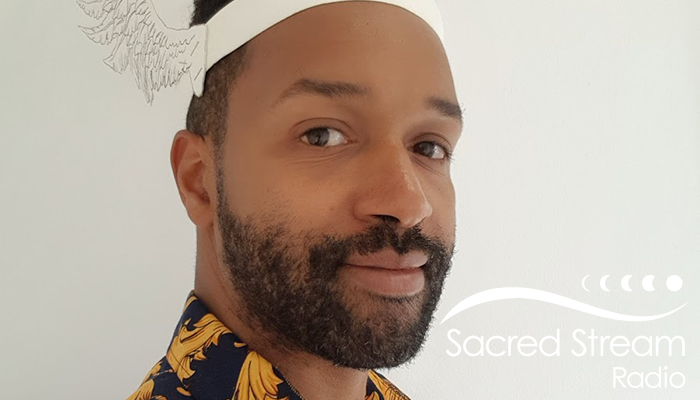 Podcast: Episode 98: Hogarth Brown: The Eclipses and Beyond
March 28, 2023
On this episode, Laura Chandler welcomes back author, archetypal consultant, and Neo-Vedic Astrologer, Hogarth Brown. Hogarth is host of a popular YouTube channel, Hogarth's Global Astrology, where he offers astrological insights into global happenings, historical and contemporary figures. Today he is talking about the upcoming eclipses and their implications for this year and beyond. He also discusses the banking and financial crisis, the latest with China, Ukraine, and other global issues. Hogarth also explains the implications of the Pluto return that is happening for the US at this time and what we can expect in the coming years. Hogarth is always insightful and a lot of fun. So, join me for this riveting episode.
Hogarth is the author of The Hermeporta Series, a collection of historical adventure fiction, currently available on Amazon. He is also the creator of The Archetypal Blueprint, which combines the insight and power of Jungian Archetypes with the added insights of Sidereal and Western Astrology bringing tremendous breakthroughs for people in their personal and professional lives. To learn more or to schedule a reading with Hogarth, visit his website, hogarthglobalastrology.com.
Featured Episodes
Bonus Episodes
Previous Episodes