Podcast
Sacred Stream Radio Podcast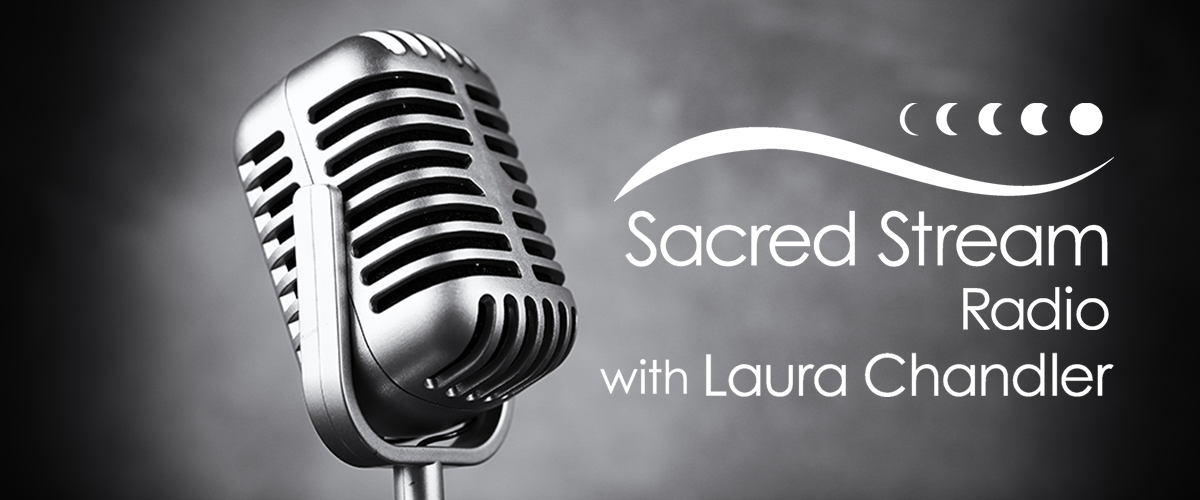 About
Laura Chandler hosts this monthly podcast series that features interviews with thought leaders, artists, healers, and other interesting humans. Subscribe to the Sacred Stream Radio Podcast on Spotify, Apple Podcasts, Google Play, Stitcher, or stream below. You can also watch the interviews on our YouTube channel.
---
A Note from Laura Chandler
I want to take a moment to thank all of our generous supporters and volunteers who help make the Sacred Stream Radio Podcast possible. I began this podcast as a labor of love and to share the stories of the remarkable, talented, famous and not-so-famous people I have the great privilege of meeting and engaging with as a result of my work in the world. These are people I am moved by and who inspire me and I hope that they move and inspire you, too.
---
Support the Podcast
If you find these episodes helpful, please consider making a contribution so that we can make more available. Any amount, no matter how small, goes a long way in helping us continue this very important work.
DONATE
---
Be a Sponsor
You or your company can also sponsor one or more episodes of the Sacred Stream Radio Podcast. Email us at info@sacredstream.org to learn more about becoming a sponsor. Many thanks to our 2020 sponsors – Leadership Landing, Riverene, Ideas with Impact, and Charlotte von der Hude.
---
Latest Episode
Podcast: Episode 101: Joseph Selbie: Break Through the Limits of the Brain
June 2, 2023
On this episode, Laura Chandler talks with Joseph Selbie, author of Break Through the Limits of the Brain. In this fascinating conversation, they explore the intersection of the Divine and Neuroscience. Specifically, they look at how we are wired to perceive through our five senses and how we can rewire the brain to better perceive and engage with subtle states of being. Joseph helps explain the pitfalls of scientific materialism's limited perspective on reality and explains the reasoning behind the belief of many leading scientists in a pervading intelligent consciousness informing everything in the universe.
A dedicated Kriya yoga meditator for nearly fifty years, Joseph has taught yoga, meditation, and universal experiential spirituality throughout the US and Europe. He is a founding member of Ananda, a spiritual community and movement inspired by the teachings of the spiritual master, Yogananda, and was a founder and the CEO of Tristream, an early pioneer in experience design for the web. Joseph is the author of several books and is known for creating bridges of understanding between the modern evidenced-based discoveries of science and the ancient experience-based discoveries of the mystics.
To learn more about Joseph, visit josephselbie.com.
Featured Episodes
Bonus Episodes
Previous Episodes