Podcast
Sacred Stream Radio Podcast
About
Laura Chandler hosts this monthly podcast series that features interviews with thought leaders, artists, healers, and other interesting humans. Subscribe to the Sacred Stream Radio Podcast on Spotify, Apple Podcasts, Google Play, Stitcher, or stream below.
---
A Note from Laura Chandler
I want to take a moment to thank all of our generous supporters and volunteers who help make the Sacred Stream Radio Podcast possible. I began this podcast as a labor of love and to share the stories of the remarkable, talented, famous and not-so-famous people I have the great privilege of meeting and engaging with as a result of my work in the world. These are people I am moved by and who inspire me and I hope that they move and inspire you, too.
---
Support the Podcast
If you find these episodes helpful, please consider making a contribution so that we can make more available. Any amount, no matter how small, goes a long way to helping us continue this very important work.
---
Be a Sponsor
You or your company can also sponsor one or more episodes. Find out how more emailing us at info@sacredstream.org. Many thanks to our 2020 sponsors – Leadership Landing, Riverene, Ideas with Impact, and Charlotte von der Hude.
---
Latest Episode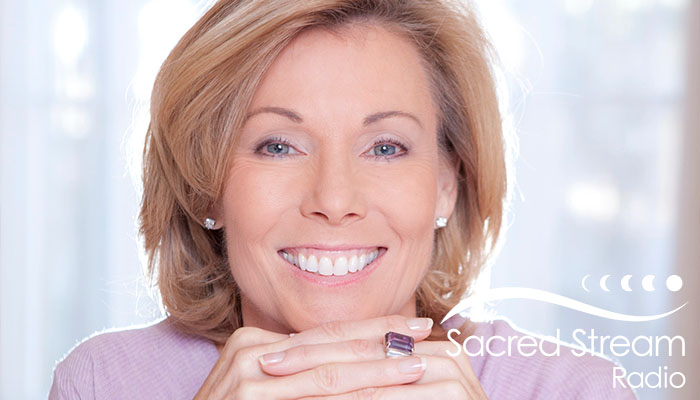 Podcast: Episode 78: Lisa Broderick: All the Time in the World
December 10, 2021
Description: On this episode of the Sacred Stream Radio Podcast, Laura Chandler speaks with author, senior executive, and founder of the non-profit Police 2 Peace, Lisa Broderick. Lisa is an accomplished senior executive whose career has been defined by understanding how technology impacts society and changes behavior. She teaches that life is about constant change, in which energy and matter are the basis of transformation. Her passion lies in helping others with little or no scientific or spiritual training master their innate abilities with practices designed to improve their lives, their relationships, and the world.
Laura talks with Lisa about her groundbreaking new book, All the Time in the World, and how new scientific literature is revolutionizing our understanding of what time is and, more importantly, how we can affect it. You can learn more about Lisa at lisabroderick.com, and learn more about her program, Police 2 Peace, at police2peace.com.
The featured music in this episode is from singing bowl artist Agu's beautiful album, Reach In, which also features Jami Sieber on cello. Learn more about Agu at jamisieber.com.
Featured Episodes
Bonus Episodes
Previous Episodes