Podcast
Sacred Stream Radio Podcast
About
Laura Chandler hosts this monthly podcast series that features interviews with thought leaders, artists, healers, and other interesting humans. Subscribe to the Sacred Stream Radio Podcast on Spotify, Apple Podcasts, Google Play, Stitcher, or stream below.
---
A Note from Laura Chandler
I want to take a moment to thank all of our generous supporters and volunteers who help make the Sacred Stream Radio Podcast possible. I began this podcast as a labor of love and to share the stories of the remarkable, talented, famous and not-so-famous people I have the great privilege of meeting and engaging with as a result of my work in the world. These are people I am moved by and who inspire me and I hope that they move and inspire you, too.
---
Support the Podcast
If you find these episodes helpful, please consider making a contribution so that we can make more available. Any amount, no matter how small, goes a long way to helping us continue this very important work.
---
Be a Sponsor
You or your company can also sponsor one or more episodes. Find out how more emailing us at info@sacredstream.org. Many thanks to our 2020 sponsors – Leadership Landing, Riverene, Ideas with Impact, and Charlotte von der Hude.
---
Latest Episode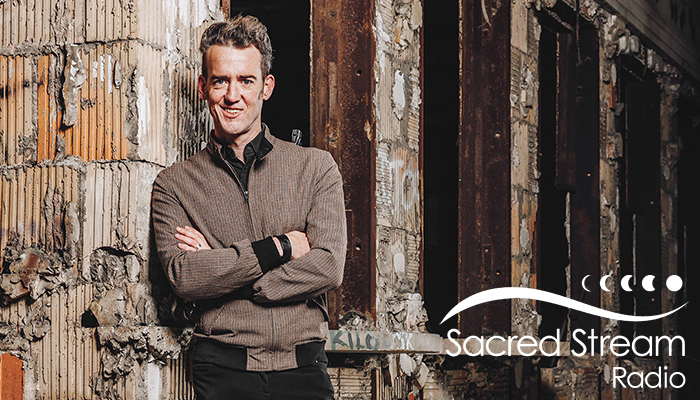 Podcast: Episode 76: Christopher Tait: Passenger Recovery
September 13, 2021
Description: On this episode, Laura talks with Christopher Tait of Passenger Recovery and Detroit rock bands Electric Six, Belle Ghoul, and Palace Pier. Chris has been with Electric Six since 2002 and has earned a gold record among other accolades. Sober since 2011, he formed Passenger Recovery in 2016, a small non-profit based in Detroit, to help sober artists and crew that are on the road connect with resources for traveling in recovery, including transportation to meetings locally. Since its inception, it has grown into an international organization helping artists worldwide.
Chris and Laura cover a lot of topics in their conversation, including dealing with COVID-19, touring, and the unique struggles artists face maintaining sobriety in life and on the road. Chris has also provided our featured music for this episode, including a song about a 189-year-old tortoise called "Jonathan Turtle." To learn more about Chris, Passenger, and Electric Six, visit passengerrecovery.com and electricsix.com.
Featured Episodes
Bonus Episodes
Previous Episodes