Podcast
Sacred Stream Radio Podcast
About
Laura Chandler hosts this monthly podcast series that features interviews with thought leaders, artists, healers, and other interesting humans. Subscribe to the Sacred Stream Radio Podcast on Spotify, Apple Podcasts, Google Play, Stitcher, or stream below.
---
A Note from Laura Chandler
I want to take a moment to thank all of our generous supporters and volunteers who help make the Sacred Stream Radio Podcast possible. I began this podcast as a labor of love and to share the stories of the remarkable, talented, famous and not-so-famous people I have the great privilege of meeting and engaging with as a result of my work in the world. These are people I am moved by and who inspire me and I hope that they move and inspire you, too.
---
Support the Podcast
If you find these episodes helpful, please consider making a contribution so that we can make more available. Any amount, no matter how small, goes a long way to helping us continue this very important work.
---
Be a Sponsor
You or your company can also sponsor one or more episodes. Find out how more emailing us at info@sacredstream.org. Many thanks to our 2020 sponsors – Leadership Landing, Riverene, Ideas with Impact, and Charlotte von der Hude.
---
Latest Episode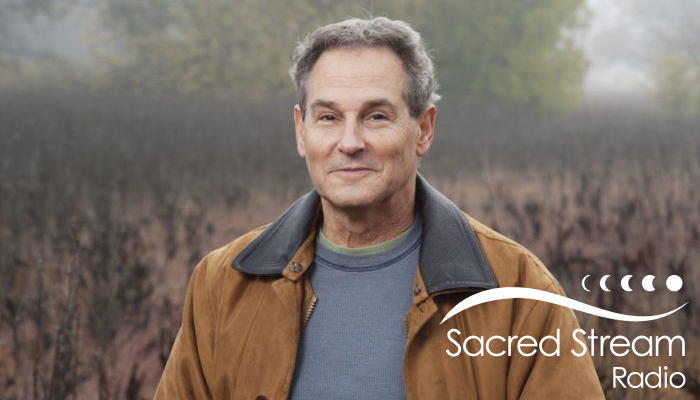 Podcast: Episode 72: Martin A. Lee: The Essential Guide to CBD
May 5, 2021
Description: On this episode, Laura Chandler is joined by activist and writer Martin A. Lee, co-founder and director of Project CBD, to talk about his latest book, Reader's Digest: The Essential Guide to CBD: Everything You Need to Know About What It Helps, Where to Buy It, and How to Take It. Martin explains the history of cannabis, the different ways cannabis works to assist in our own body's ability to heal, current medical studies, and the myriad of ailments it can help with – everything from cancer, to brain injuries, Alzheimer's, epilepsy, anxiety, addiction, and so much more. There is a lot to understand about CBD and Martin provides a clear map for understanding and navigating its history and usage.
Martin is the author of several books, including Smoke Signals: A Social History of Marijuana – Medical, Recreational and Scientific, which received the American Botanical Council's James A. Duke Award for Excellence in Botanical Literature. Named by High Times as one of the 100 most influential people in cannabis, he is the 2016 winner of the Emerald Cup's Lifetime Achievement Award. Lee is also co-founder of the media watch group FAIR (Fairness & Accuracy in Reporting) and the author of Acid Dreams: The Complete Social History of LSD – The CIA, the Sixties and Beyond. For more information about Martin and Project CBD, visit projectcbd.org.
Our featured music today is from Baba Israel and his band Soul Inscribed. We are spotlighting music from the theatrical concert inspired by Martin Lee's book, Smoke Signals: A Social History of Marijuana – Medical, Recreational, and Scientific. In this musical presentation, Israel uses music and spoken word to explore the history of cannabis adapting stories of countercultural icons, grassroots activists, and the plant itself, to weave a time-traveling tale of jubilation, injustice, and transformation. To learn more, visit babaisrael.com.
Featured Episodes
Bonus Episodes
Previous Episodes