Podcast
Sacred Stream Radio Podcast
About
Laura Chandler hosts this monthly podcast series that features interviews with thought leaders, artists, healers, and other interesting humans. Subscribe to the Sacred Stream Radio Podcast on Spotify, Apple Podcasts, Google Play, Stitcher, or stream below.
---
A Note from Laura Chandler
I want to take a moment to thank all of our generous supporters and volunteers who help make the Sacred Stream Radio Podcast possible. I began this podcast as a labor of love and to share the stories of the remarkable, talented, famous and not-so-famous people I have the great privilege of meeting and engaging with as a result of my work in the world. These are people I am moved by and who inspire me and I hope that they move and inspire you, too.
---
Support the Podcast
If you find these episodes helpful, please consider making a contribution so that we can make more available. Any amount, no matter how small, goes a long way to helping us continue this very important work.
---
Be a Sponsor
You or your company can also sponsor one or more episodes. Find out how more emailing us at info@sacredstream.org. Many thanks to our 2020 sponsors – Leadership Landing, Riverene, Ideas with Impact, and Charlotte von der Hude.
---
Latest Episode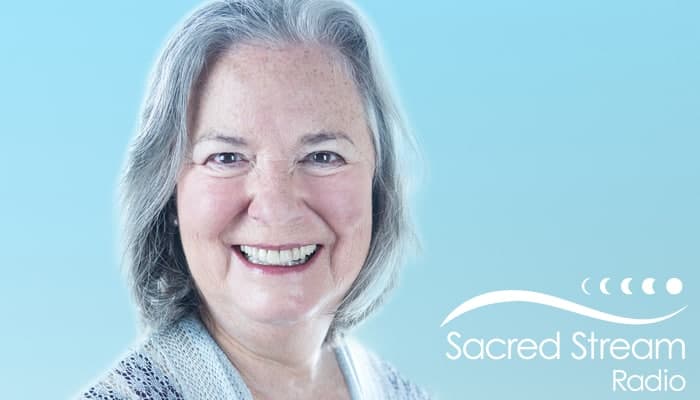 Podcast: Episode 63: Rachel Harris
June 22, 2020
Description: On this episode, Laura interviews author, therapist, and researcher, Rachel Harris. Rachel is the author of the book Listening to Ayahuasca: New Hope for Depression, Addiction, PTSD and Anxiety. This book offers a comprehensive look at the psychotropic tea used for thousands of years by indigenous peoples of the Amazon. Rachel draws upon her own personal experiences with ayahuasca, the experience of others, as well as her research on the use of ayahuasca in North America, which is the largest study of its kind.
Rachel has written several books and was in private practice for thirty five years working with people interested in psychospiritual development. During a decade working in research, Rachel received a National Institutes of Health New Investigator's Award and published more than forty scientific studies in peer-reviewed journals. She has also consulted to Fortune 500 companies and the United Nations. To learn more about Rachel, visit listeningtoayahuasca.com.
Our featured musical artist today is the very talented cellist and singer-songwriter, Mia Pixley. We are featuring music from her album, Inside Out. Visit miapixley.com to hear more.
Featured Episodes
Bonus Episodes
Previous Episodes