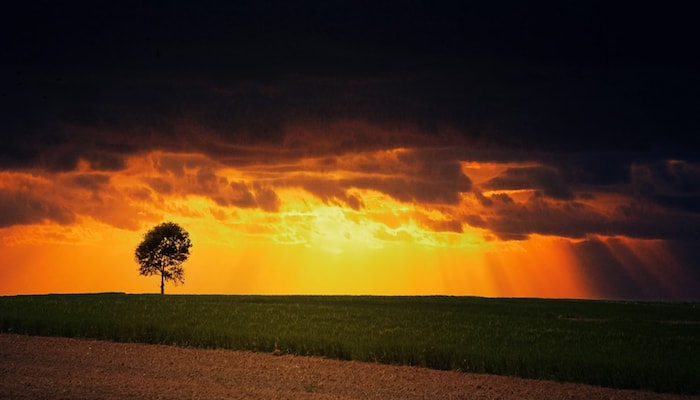 Blog: Liberation through Song: The Activism of Miriam Makeba
By Isa Gucciardi, Ph.D.
Author's Note: I find inspiration in the stories of people who have seen a need and tried to meet it. Be they healers, activists, politicians, leaders, or every day people who do the right thing in a difficult situation. These are people who stand up to oppression, or try to bring justice to places where none exists. For that reason, I have decided to create this series on Inspiring People.
---
Miriam Makeba is perhaps one of Africa's most famous musicians. I became aware of her when I was about eight years old. I was growing up near Honolulu as Waikiki was becoming a destination. In the evenings, as the sun was setting, all the hotel bars along the beach had musical shows, many of them right on the beach. Invariably, the person who was supposed to be watching me started having cocktails at about 5 o'clock at one of these bars. This meant I was free to cruise the different hotels along the beach, watching the shows.
Most of the hotels featured hula dancers and Hawaiian music, but one hotel had a band that also played African and Caribbean music. They almost always played Harry Belafonte and Miram Makeba's recorded music before the live show. I loved the songs they sang together, and I always made a beeline to the beach in front of that bar to hear them in the evenings.
As I got older, I learned more about how Harry Belafonte and Miriam Makeba worked for social justice. I learned that Miriam was famous for her resistance to the social system of apartheid in South Africa. It was through her music that I learned about apartheid, which segregated whites and blacks and kept blacks in poorer, often substandard living conditions. I was appalled to learn about apartheid, and as I followed Miriam's life, I struggled to understand how it persisted the way it did.
Miriam was born in the black township of Prospect, near Johannesburg. She and her mother almost died during her birth, and her childhood was marked by tragedy. Her father died when she was only 6, and she had to become a domestic worker. Her mother had to live away from her children as she worked for white families in Johannesburg. Miriam was cared for by her grandmother.
She was able to leave domestic service and begin her professional music career in her early twenties. Makeba's music became popular in Europe, and she traveled and performed there frequently. She released more than 30 albums in many styles of music — from African jazz to traditional South African musical forms. She also incorporated Latin American musical styles into her work. Her music became associated with world music; she was able to appeal to audiences from many political, racial, and national backgrounds.
As she became increasingly famous as a singer, her music became an important form of activism. She sang several anti-apartheid songs, including "Meadowlands" by Strike Vilakezi and "Ndodemnyama we Verwoerd" (Watch out, Verwoerd) by Vuyisile Mini. The South African government, angered by her resistance to its policies, prevented her from entering her home country when she tried to return after one of her many trips abroad. This made her even more popular. She used her position as a celebrity to testify against apartheid before the UN in 1962.
Miriam's music was wildly popular throughout Africa, and she became a symbol of liberation for African peoples living under the effects of colonialism. She also became a diplomat for Ghana, and was appointed Guinea's official delegate to the UN in 1975. That same year she addressed the United Nations General Assembly. Her 1965 collaboration with Harry Belafonte won a Grammy Award, making her the first African recording artist to win this award. She shared the 2001 Polar Music Prize, and won the Dag Hammarskjöld Peace Prize. She also won the Otto Hahn Peace Medal "for outstanding services to peace and international understanding."
Miriam also became a symbol of liberation of another kind. She wore no makeup and refused to straighten her hair, a practice that was common among black women trying to assimilate into a white world. This helped her establish a style that came to be known internationally as the "Afro look." She always wore African jewelry. She also rejected skin-lighteners which were commonly used by South African women.
Throughout her life, Miriam was dedicated to the values of equality and mutuality. She had the courage to stand up for these values in the face of overwhelming cruelty and social injustice. She had the courage to sing about the conditions in Soweto, one of the black townships near Johannesburg where arbitrary discrimination was the norm. When the rest of the world was barely focused on the effect of institutional prejudice in South Africa, Miriam was doing her best to expose the ruthless oppression of apartheid. Here is an excerpt from one of her better-known activist songs, "Soweto Blues," written by her husband, Hugh Masekela:
The children got a letter from the master
It said: no more Xhosa, Sotho, no more Zulu.
Refusing to comply they sent an answer
That's when the policemen came to the rescue
Children were flying bullets dying
The mothers screaming and crying

Looking at the door was the man without pity
Accusing everyone of conspiracy
Tightening the curfew charging people with walking
Yes, the border is where he was awaiting
Waiting for the children, frightened and running
In singing these kinds of songs she risked her safety regularly. She was ultimately exiled from her home country because of her efforts to expose the effect of the repressive policies of the South African government. As a young person, I was so inspired by her courage. She is still an inspiration today. Her music reminds us of how we can — and must — use our gifts to help make the world a better place.
---
Editors' Note: Listen to Miriam Makeba singing "Soweto Blues" live here.
ENJOYING THE STREAM OF CONSCIOUSNESS BLOG? SIGN UP FOR FREE UPDATES!