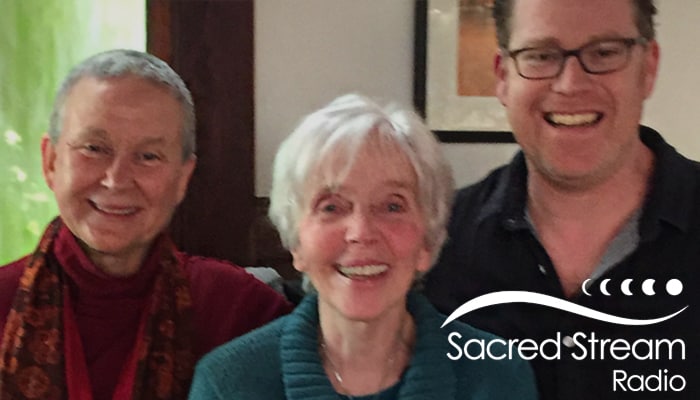 Podcast: Episode 40: Helen Palmer May 30, 2018
Description: This episode features international bestselling author and pioneer of the Enneagram, Helen Palmer, in conversation with Isa Gucciardi, Ph.D., creator of Depth Hypnosis and the author of Coming to Peace. Moderated by The Net and the Butterfly author Judah Pollack, this discussion takes place in front of a live audience at the Sacred Stream Center in Berkeley, CA. Topics covered in this talk include intuition, somatic processes, the early origins of the Enneagram, Buddhism, and how Helen came to be one of the early pioneers of this fascinating model.
The Enneagram is a model of the human psyche that describes nine interconnected personality types. The Enneagram of Personality has been widely promoted in business management as a way to gain insights into workplace dynamics and spirituality as a path to higher states of being, essence, and enlightenment. In 1988, Helen co-founded the Narrative Enneagram School with David Daniels, MD, of Stanford University, Helen's book, The Enneagram: Understanding Yourself and the Others in Your Life, is known as one of the pinnacle works on the subject.
The featured musical artist in this episode is Brenda Schuman-Post and her enticing ensemble, Sonic Forest. Brenda teaches the oboe and regularly offers free performances at The Arc in San Francisco. For upcoming performances and more information about Brenda Schuman-Post and Sonic Forest, visit brendaschumanpost.com.
LIKE WHAT YOU HEAR? SIGN UP FOR FREE UPDATES!