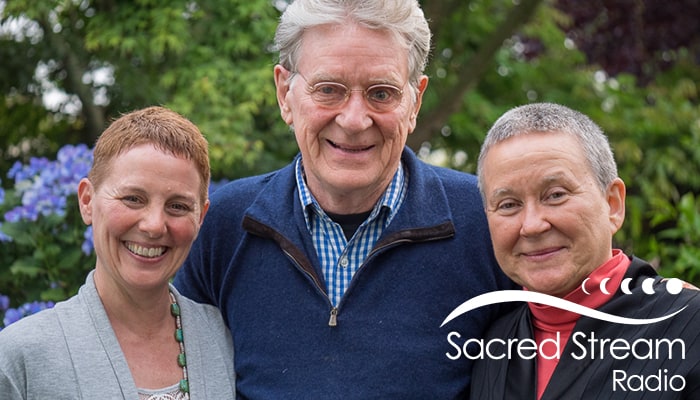 Podcast: Episode 49: Robert Thurman: Part 2
February 28, 2019
Description: On this episode, hear the conclusion of Laura Chandler's interview with scholar and bestselling author, Robert Thurman, who talks about the importance of the Sacred Feminine, the ways he sees humankind progressing, and why there is reason for hope. And in the second half, Laura is joined by author and teacher, Isa Gucciardi, who regularly co-teaches workshops with Bob on the subjects of Buddhism, shamanism, and the Divine Feminine. Isa discusses her workshops with Bob and the importance of bringing the masculine and feminine aspects in each of us into balance in order to create a more peaceful, productive, and harmonious world.
To learn more about Bob or to listen to his podcast, visit bobthurman.com. For more on his classes and retreats, visit his retreat center website, menla.us, or Tibet House's website, tibethouse.us. To learn more about Isa Gucciardi, visit her websites, isagucciardi.com and depthhypnosis.com.
Our featured music is from Lisa Lynne and the Elfin Love Tribe, Instrumental Songs of Good Cheer, featuring Sony and Windham Hill recording artist, Lisa Lynne (lisalynne.com) and acclaimed composer and multi-instrumentalist, Aryeh Frankfurter (lionharp.com).
LIKE WHAT YOU HEAR? SIGN UP FOR FREE UPDATES!