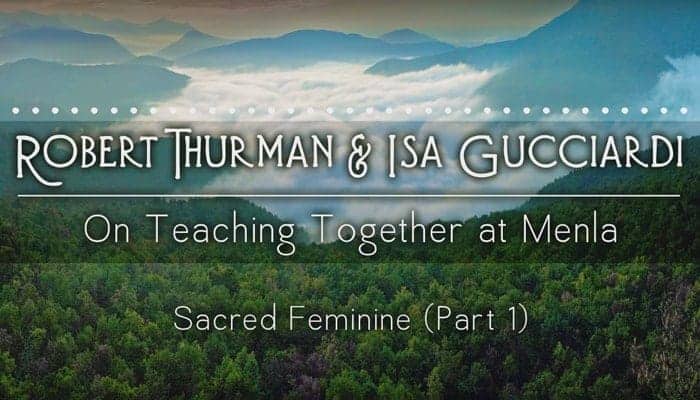 Video: Sacred Feminine with Robert Thurman & Isa Gucciardi (Part 1)
Robert Thurman and Isa Gucciardi come together at the Sacred Stream Center in Berkeley, CA, to discuss their workshop, Embracing the Sacred Feminine. Bob points to the relationship between ancient India and the feminine principle. Isa explains the importance of men feeling comfortable with the Sacred Feminine and how Bob's presence as a co-teacher helps men step into it. This workshop regularly takes place at Menla Mountain Retreat Center in Phoenicia, NY.
For more information on Embracing the Sacred Feminine, visit sacredstream.org or menla.us.