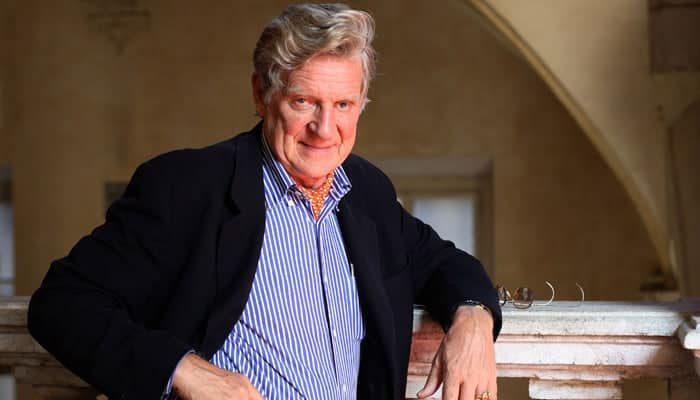 Special Announcement: The Stages of the Path with Robert Thurman
Sunday, April 10th at 7:00 pm, Robert Thurman returns to the Sacred Stream Center for a talk on Lam Rim, the three principle aspects of the path to enlightenment based on Atiśa's 11th-century root text and Je Tsongkahpa's The Great Treatise on the Stages of the Path to Enlightenment. Dr. Thurman has a deep understanding of this text and will share his insights covering topics that include the preciousness of human life, the importance of maintaining a positive attitude, and the intention of the bodhisattva. We hope you will join us for this every special evening.
Robert Thurman is Professor of Indo-Tibetan Studies at Columbia University, President of Tibet House U.S., a popular lecturer on Tibetan Buddhism, the translator of many philosophical treatises and sutras, and author of numerous books including the national bestseller, Inner Revolution: Life, Liberty, and the Pursuit of Real Happiness, and Anger, the fifth book from a series on the Seven Deadly Sins, offered by The New York Public Library and Oxford University Press. His most recent book is titled Why the Dalai Lama Matters: His Act of Truth as the Solution for China, Tibet, and the World, published by Atria Books/Beyond Words.
"Upon reading Je Tsongkhapa's treatise, the reader may experience a paradigm shift from a self-centered individual concerned with his own happiness to a bodhisattva for whom the happiness of others has become an ultimate concern." – Robert Thurman
Registration
Registration Fee: $45; Student and Senior discount: $35
Registration available via sacredstream.org.
Recommended to purchase tickets early, seating is limited for this special engagement.