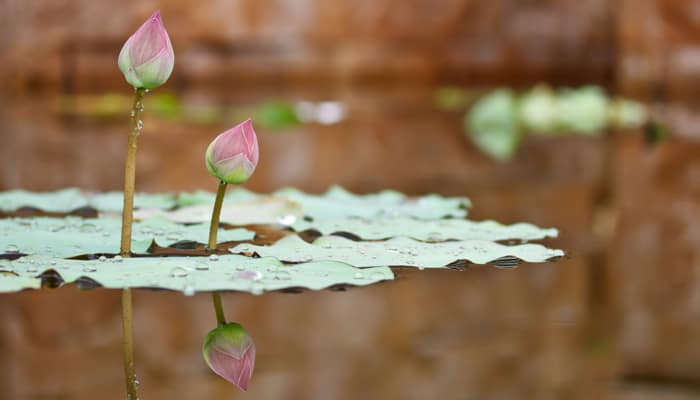 Article: Using Depth Hypnosis Techniques to Treat Abuse
By Isa Gucciardi, Ph.D.
Summary: A case study where Depth Hypnosis is used to help a client heal from abuse that has been hidden by hypnotic suggestions.
---
In my Depth Hypnosis practice, I work with many survivors of sexual, physical, and emotional abuse. Most survivors have developed defenses around the abuse and the memory of it, and although this may be helpful at the time, it prevents the survivor from fully integrating the emotions of the experience. The key to healing abuse involves remembering the experience, and integrating the emotions that are associated with the abuse – emotions such as fear, pain, or betrayal, for example. Depth Hypnosis offers a variety of useful techniques for helping survivors move past the defenses they have developed around their memories of the abuse.
Because most defenses are formulated unconsciously, they are most easily accessed through the unconscious. Often the survivor is not aware that they are defended, or that they are being affected by the experience they are defending against. By helping the client become aware of their defenses and by exploring their nature, it is possible to transform them.
The establishment of safety is essential to this process. The survivor needs to know that the transformation of defenses will not leave them helpless and out of control. By bringing the survivor into contact with the essential self through guided imagery and meditation, we establish both a base to work from and a goal to work toward. In effect, we create a container of safety in which to hold all of the emotions, and protect the survivor while they explore their issue and the nature of their defenses.
When I work with abuse survivors, I am less interested in laying down historical fact than in understanding the nature of the person's subjective experience. This idea of staying close to the person's subjective experience regardless of actual external events becomes particularly important when hypnosis has been used as part of the abuse. How hypnosis is used in an abusive situation is broad in scope, but it can be understood simply as suggestions that nothing happened, they are making it up, or threats to the victim that if they say anything they will be hurt. These kinds of suggestions to the victim are powerful and they contribute to the victim's denial about the abuse, not remembering it, or reconstructing the events. This is done to remain safe and, in the case of children especially, to survive into adulthood.
I have found that there is always some level of cognitive dissonance to the hypnotic suggestions laid down during or after abuse. That is to say, there is some feeling on the part of the survivor that something is not quite right around the issues that have been the subject of hypnotic suggestion. The sensation that something is not quite right may manifest as uneasiness, strongly defended irrational ideas, or a complete unwillingness to look at the idea that something is not quite right.
I believe this dissonance arises from the fact that the hypnotic suggestions given during or after abuse do not jibe with the person's authentic experience and sense of self. The mind during the abuse is so open to manipulation, that the suggestions take seat in the person's psyche. But because they are paired with the abuse and generally are contrary to authentic experience, the suggestions register as an uneasy feeling.
One survivor, I will refer to as Jim, was hypnotized as part of his abuse. Unfortunately, this is not an uncommon experience for abuse victims. In this case, Jim shares many things in common with other survivors I've worked with, survivors who have all been hypnotized as part of their abuse. When Jim first came to me, he was unaware that he was a survivor of severe parental abuse. In fact, he vehemently stated again and again that his mother loved him very much. The vehemence in these statements was a red flag for me, and I filed this information away without realizing where it would take us. We then continued the process of working on Jim's physician-diagnosed attention deficit disorder (ADD). Jim had been on medication for ADD for over a year, but was it was having no effect.
As the abuse memories began to surface when we explored the roots of the ADD, Jim was often aware of a very bright light in the middle of the surfacing images. When I asked him to focus on the light, Jim began to repeat the same phrases again and again. One such session revealed the following set of phrases:
Your mommy loves you, no matter what anyone else says. You just fell down. Your knee is only a little scraped. Those bruises happened when you fell. Poor Jim, mommy helped you fix your knee and made it better. No matter what anyone else says, you know this is true. Your mommy loves you every day, more and more. And when you look at your knee remember your mommy loves you. Your mommy loves you more and more each day."

It took me a moment to realize that he had been told to look at a bright light while classically-formulated hypnotic suggestions were told to him after he experienced abuse. Because of this, I realized that it would be necessary to uncover all of the hypnotic suggestions that had been given to him during or after abuse.
After a great deal of work, we discovered many different abusive situations where hypnotic suggestion had been used to distort Jim's memory. The presence of the light became a helpful sign in knowing when we were dealing with these suggestions during our Depth Hypnosis sessions. In subsequent sessions, whenever the light appeared, I would ask him to look into the light and just allow his lips to move. Each time revealed a new hypnotic suggestion and a new memory of abuse.
In order to rid Jim's psyche of the cognitive dissonance causing his ADD, we had to remove the effect of the original suggestions by his mother. To do this, I asked Jim to write out a series of suggestions that would replace those of his perpetrator. While Jim was in a light trance, I would repeat his suggestions to him. Having Jim write his own hypnotic suggestions was important to the healing process. He was taking control of his own process and his own psyche, therefore empowering himself against the intrusion of his mother – an intrusion that had existed in his psyche for forty years.
The new suggestions would not have been able to take hold, had Jim not dealt with his rage and sadness over the abuse. We spent many sessions addressing his emotions and integrating the retrieved memories of abuse into his consciousness. It took a great deal of courage for him to be able to see the physical abuse and to understand how it distorted his ability to concentrate. It was even more difficult to integrate the emotions of betrayal by his mother and how it had cost him not only his memory and ability to focus, but his ability to trust himself at the root of the ADD.
Depth Hypnosis provided a series of techniques to uncover the abuse, as well as the hypnotic suggestions that were hiding it. Today, Jim is still coming to terms with many aspects of being identified as an abuse survivor, but his attention problems have been greatly reduced. He is now able to focus and tap into his will to live in ways that were impossible for him before he began this process. Now he is regaining the ability to trust his own experience and make decisions based on it.
LIKE THIS ARTICLE? SIGN UP FOR FREE UPDATES!