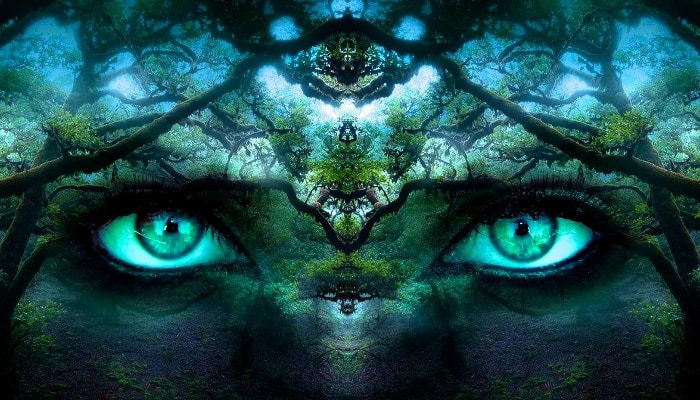 Video: How the Shamanic Journey Illuminates the Inner World
In this talk from Embodied Philosophy's Virtual Empowerment conference, Isa Gucciardi describes the role of the shamanic journey in traditional contexts and how it can be adapted into the modern therapeutic setting to transform inner experience.
Some people's inner worlds are colored by the effects of unrecognized trauma, forgotten or denied experience and the disorganization this type of experience creates. Others' inner worlds may expose them to a connection with something larger than their definition of self, which can be both inspiring and daunting. Depth Hypnosis adapts the shamanic journey into a hypnotherapeutic process to illuminate the unseen power held within the natural world to provide a safe and coherent departure point for the exploration of inner personal realities. Depth Hypnosis is a spiritual counseling process that synthesizes key principles of shamanism, Buddhism, hypnotherapy, energy medicine and transpersonal psychology. Depth Hypnosis' adaptation of the shamanic journey makes the power of the inner shamanic cosmography that has been the purview of shamanic practitioners for millennia available to the modern seeker. As people are met exactly where they need to be met and as shamanic and energy medicine processes of healing are applied to inner experience, misconception and disorganized thinking are dispelled. People come to understand their own personal power better and so are better equipped to align with universal power in a way that is not overwhelming. Through this inner guidance, the coherence of the natural world is brought to bear on the way that people understand themselves and create their everyday reality.
About Isa Gucciardi
Isa Gucciardi is the creator of the groundbreaking therapeutic model, Depth Hypnosis, which is born from her studies in transpersonal psychology, cultural and linguistic anthropology, comparative religion, hypnotherapy, and transformational healing. Isa has lived in eleven countries and she speaks five languages. The mother of two children, she is a potter and gardener, a stained glass artist, a piano enthusiast, and an herbalist. In addition to her busy teaching schedule, she has an active Depth Hypnosis counseling and consulting practice in San Francisco, CA. For more information, visit isagucciardi.org.
About Embodied Philosophy
Embodied Philosophy is an online resource for contemplative education and spiritual inquiry. Their programming seeks to prepare the current and next generation of scholar-practitioners, yoga educators, meditation teachers, and wisdom seekers to transform the world through contemplative practice.