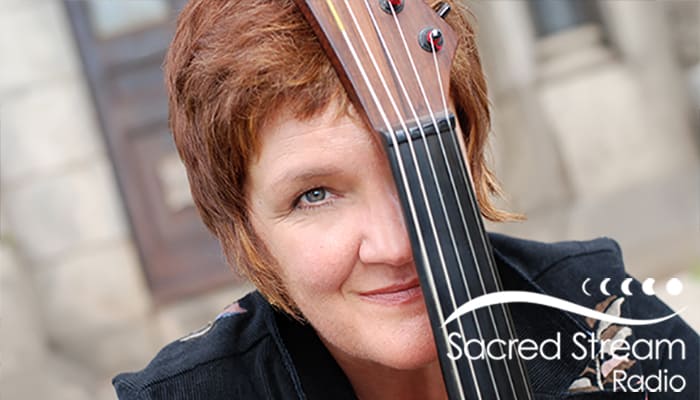 Podcast: Episode 41: Jami Sieber: Part 1 June 30, 2018
Description: On this episode, Laura Chandler is joined by the multi-talented composer, singer, and electric cellist, Jami Sieber. Jami creates lush soundscapes using her voice and the cello through a process called "looping" that turns her solo instrument into an orchestra of heart-opening sound. Since launching her solo career in 1994, she has performed throughout the Europe, Asia, and North America to rave reviews. Her compositions have appeared in film and television and the critically acclaimed video game, Braid. In part one of this two-part interview with Jami, we discuss her early work in the award-winning pop-rock band, Rumors of the Big Wave, a socially conscious band that came of age during the aids epidemic in the 1980s. She also talks about her solo career, as well as her dedication to social activism, the environment, and her relationship to music, spirit, and the creative process.
We are featuring music from Jami's album, Hidden Sky, inspired by her invitation to meet and play music with The Thai Elephant Orchestra in Thailand. She describes the experience as a mystical collaboration that awakened her to the inherent connection underlying all that appears separate. For in the midst of the sheer joy that permeates life with the elephants, you must also live with the constant grief of their captivity and possible extinction. Hidden Sky is a devotional portrait that embodies both.
To really experience Jami's music, you have to immerse yourself in it, and in this episode you'll have the opportunity to do just that.
LIKE WHAT YOU HEAR? SIGN UP FOR FREE UPDATES!