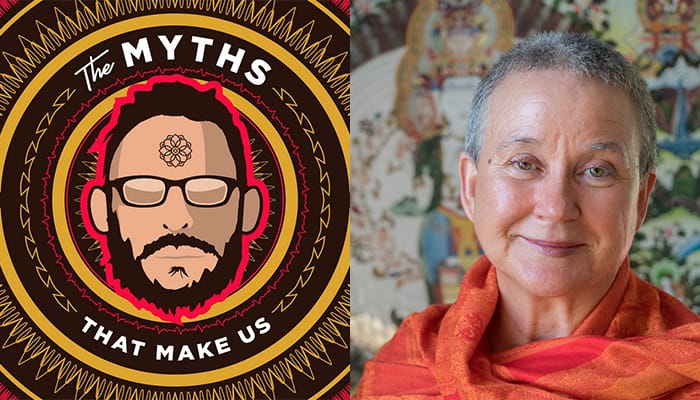 On the Air: The Myths That Make Us: Isa Gucciardi
About Isa Gucciardi
Isa Gucciardi is the creator of the groundbreaking therapeutic model, Depth Hypnosis, which is born from her studies in transpersonal psychology, cultural and linguistic anthropology, comparative religion, hypnotherapy, and transformational healing. Isa has lived in eleven countries and she speaks five languages. The mother of two children, she is a potter and gardener, a stained glass artist, a piano enthusiast, and an herbalist. In addition to her busy teaching schedule, she has an active Depth Hypnosis counseling and consulting practice in San Francisco, CA. For more information, visit isagucciardi.org.
About The Myths That Make Us
The Myths That Make Us host, Erick Godsey, believes we each have an unconscious story about who we are and what kind of world we're in. This story, our myth, influences our goals, desires, mindset, and happiness. On this podcast, his goal is to help people identify the myths that make them.
Connect with Erick on his website, Instagram, and Twitter. Subscribe to The Myths That Makes Us on iTunes, Spotify, and Stitcher.