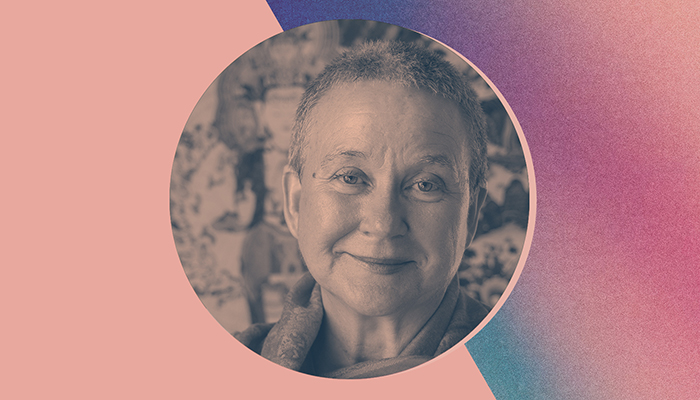 On the Air: Chitheads Podcast: Episode #133: Isa Gucciardi on Birth & Initiations
About Isa Gucciardi
In the mid-nineties, Isa Gucciardi began developing Depth Hypnosis as she entered into clinical practice. Her studies, both in academia and in the field of cultural and linguistic anthropology, comparative religion, and transpersonal psychology formed the basis of her approach with clients and students. As the body of work that grew out of her clinical practice became larger, she began teaching others so that more people could benefit from the techniques she had developed. In order to accommodate the number of classes that grew out of this process, she co-founded the Foundation of the Sacred Stream, which is now a school for consciousness studies in Berkeley, California, serving hundreds of students each year. Isa teaches and speaks nationally and internationally, and she has published numerous articles, podcast episodes, videos, and the books Return to the Great Mother and Coming to Peace. She maintains a private practice with institutions and individuals in Depth Hypnosis and Coming to Peace processes. Isa speaks five languages and has lived in eleven countries. She is the mother of two children and lives with her partner in San Francisco.
About Chitheads
Embodied Philosophy's Chitheads Podcast features interviews with leaders, elders, and teachers from the yoga and wider wisdom community on eastern philosophies, consciousness studies, social justice, and the human spiritual condition. Download past episodes or subscribe to future episodes of Chitheads via iTunes. For additional information, visit embodiedphilosophy.com.
In this episode, they discuss:
• The birthing process and how it has changed historically and become a site of socio-political significance.
• Relating to the Great Mother as a compass and guide.
• The significance of ceremonies and rituals as initiations that help to support significant moments of change in life.
• The seven initiations (as Isa outlines them in her book): birth, puberty, menses, sexuality, birth, childbirth, menopause, and death.
• Preparing for death.
• Applied shamanic journeying.
• Taking refuge in the creative power of the earth.
As a free gift to Chitheads listeners, download Isa's Great Mother Meditation with the coupon code: EPMOTHER