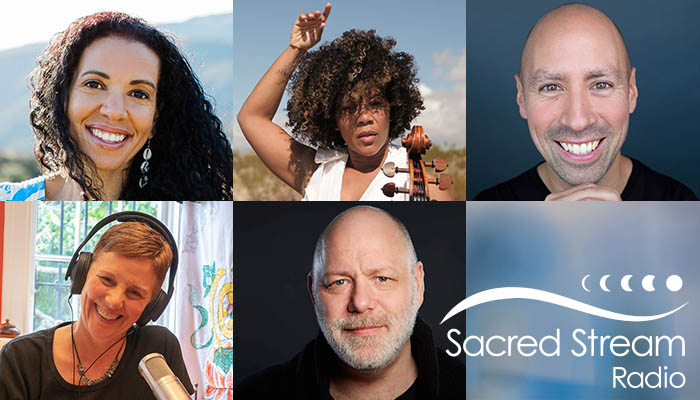 Podcast: Episode 79: 2021: A Retrospective
January 26, 2022
Description: On this episode, Laura Chandler takes a look back at a collection of interviews from 2021. She explores the idea of how we create a more inclusive experience of dharma with Spring Washam, the difficulty of growing up as an interracial adoptee and the healing power of music with cellist and clinical psychologist Mia Pixley, and reflects on Michael Schauch's experience of karma in the mountains of Nepal and his uneasy relationship with yak butter tea. She also revisits her talk with renowned empath and channel, Paul Selig, their discussion of his bestselling book, Alchemy, and how his guides describe the nature of these times and the function of the current pandemic from the perspective of spiritual evolution.
Our featured musical artists are Christopher Tait, Home Learning, Mia Pixley, and Sapphron Obois.
LIKE WHAT YOU HEAR? SIGN UP FOR FREE UPDATES!