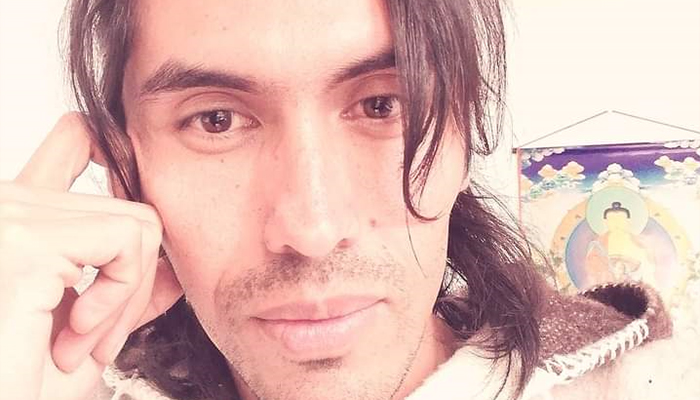 Scholarship Spotlight: Sebastian S.
The Sacred Stream's scholarship program offers assistance to those who wish to study one of the many trainings offered, but are unable to afford the full tuition. We rely on the support from donors to help us bridge the gap of need. In recent years, we have tripled the amount of funding we offer students in the US and around the world. We are grateful for this support and would like to share some of the stories of the people that you have benefited from the generosity of the Sacred Stream community.
---
Sebastian S. is from Bogota, Columbia, where the currency exchange is so disparate it makes attending US programs nearly impossible. Thanks to the program, Sebastian was able to realize his dream of adding the study of hypnotherapy and shamanic counseling to his tool belt as a psychologist in Columbia, where he will help others on their path of healing and plans to develop a community of healers.
What does the Sacred Stream community, teachings, and teachers mean to you?
The Sacred Stream has been the greatest blessing in my life. After almost 20 years of having suffered an extreme dissociation and the painful consequences of it, Isa Gucciardi's teachings were the ONLY source of real healing and understanding I could find. What at the beginning seemed to be a coincidence – getting to know Isa's teachings in Bogota, Colombia, it later became a motivation for exploring shamanism and taking her classes. This turned out to be the most meaningful experience I've ever had. Depth Hypnosis radically changed and healed my life. It literally brought me back to life! It showed me a path of integration. And now I can wholeheartedly say that I'm starting to know who I am, what I do, and what I can do. This community, teachings and teachers are the foundation of a whole new life for me. I will always be grateful to Isa and the Sacred Stream for bringing light and life into my heart.
How has receiving a scholarship helped you and how do you see yourself using what you've learned to help others in the future?
Receiving a scholarship has literally allowed me to study. My whole training as Hypnotherapist and Shamanic Counselor, has been made possible by this gift. Because of the currency exchange between Columbia and the US, it would take many years to be able to afford this training. Due to the scholarship that has been granted to me, I am able to take classes regularly and am on track to graduate very soon. Now, as I get closer to being certified as a Hypnotherapist and get ready to start my training as a Shamanic Counselor, I can truly say that my dream of helping others is coming true. I want to share with others what I have received, to help them heal as I have been healed. In the future – after being certified, I see myself creating a healing community where different teachings and traditions are joined together.
And anything else you would like to add about the Sacred Stream and its community.
I can testify to the effectiveness of these teachings, as I have been helped by them first-hand. The integrity and honesty of students and teachers encouraged me to trust again in the guidance of others. The coherence, respect, caring, and strength of this community inspires me to give my best every time; as I feel the honor and grace of being part of the Sacred Stream too. This is a priceless effort, training healers, counselors, therapists, who will carry the flame on in their own countries and abroad.
If you would like to support the Sacred Stream's scholarship program, you can donate here.