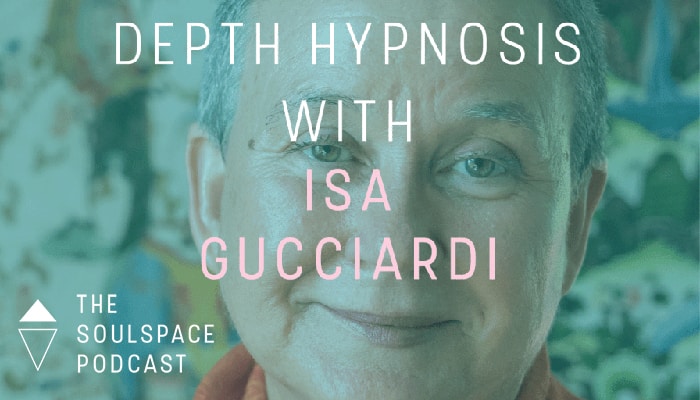 On the Air: Soulspace Podcast #16: Depth Hypnosis with Isa Gucciardi
Relying on our human will can only take us so far. There comes a time in our life when we have to surrender the mind and allow the soul's path to unfold naturally. On this episode, we explore the unseen powers of nature with Isa Gucciardi. Isa has spent over 30 years studying spiritual, therapeutic, and meditative techniques from around the world. She has worked with master teachers of Buddhism, Christianity, Judaism, and Sufism, as well as expert Shamanic practitioners from the indigenous traditions of Hawaii, North and South America, Siberia, and Nepal. Isa is the creator of Depth Hypnosis, a therapeutic modality that integrates elements of Shamanic journeying and Buddhist meditation. She guides us through a live Depth Hypnosis journey during the interview *please don't follow this part while driving, for obvious reasons*. She is the co-founder of the Foundation of the Sacred Stream, a school for consciousness studies in California. They offer courses like Depth Hypnosis, Applied Shamanism, Buddhist Psychology, and Integrated Energy Medicine. Isa is the author of two books, Return to the Great Mother and Coming to Peace.
Highlights
• Experiencing Altered States at an Early Age
• Live Depth Hypnosis: Guided Power Retrieval
• Working with Plant Medicines in a Modern World
About Soulspace Podcast
Soulspace Podcast is a modern guide to meaning. Stories, lessons, and practices that help us fulfill our deepest human needs.