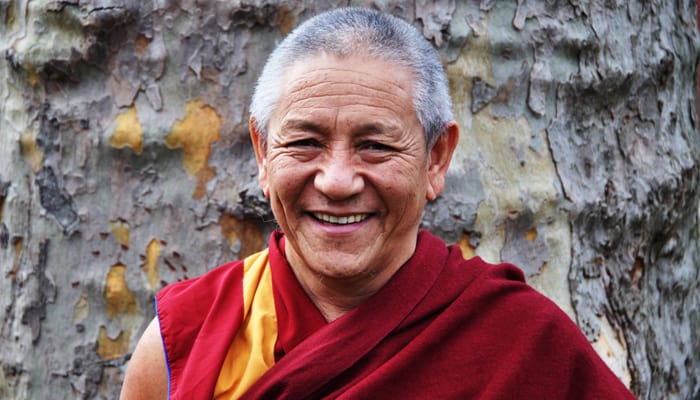 Special Announcement: Geshe Pema Dorjee: Compassion in Action Tour
Join spiritual master Geshe Pema Dorjee on tour for a series of teachings on compassion, mindfulness and leading a happier and more engaged life. He will be making appearances in the Bay Area, Mount Shasta, Nevada City, Auburn, and Santa Cruz – and the tour begins at the Sacred Stream Center with a special talk, Compassion in Action. He will also give a slide show presentation about life in Nepal after the earthquakes of 2015 with a Q&A session afterwards. Please note, this is a fundraiser for Geshe Pema Dorjee's humanitarian aid projects in Nepal. All proceeds go directly to these projects.
For more information on Geshe Pema Dorjee visit buddhistcharity.org.
Compassion in Action Tour Dates:
Sacred Stream Center (Berkeley) – February 25
Spiritwalkers Retreat (Mount Shasta) – February 26 & 27
New Om World (Corte Madera) – February 28
Lotus Within Gallery (San Francisco) – March 1
KVMR Community Room (Nevada City) – March 3
Studio Be (Auburn) – March 4
Private Residence (Santa Cruz) – March 5